We visited Taiwan and Thailand from October 29th to November 6th as the 2016 Asian Beat Tour. Members of various ages and nationalities including 14 from Taiwan, 1 from the Philippines, 12 from Common Beat, 1 high school student who knew about this tour from the MRA website and 4 OCA staff members, participated in this tour.
The tour started in Taichung this year as well. We performed a surprise flash mob at a tourist spot in Lukang, Taichung and surprised tourists. It was a great success with a large number of people around and being posted the situation on SNS. The next day, we moved to Taipei and gathered 300 students for a performance at the cathedral of Aletheia University. In Taipei, we visited Longshan Temple and ate a lot of famous Xiaolongbao.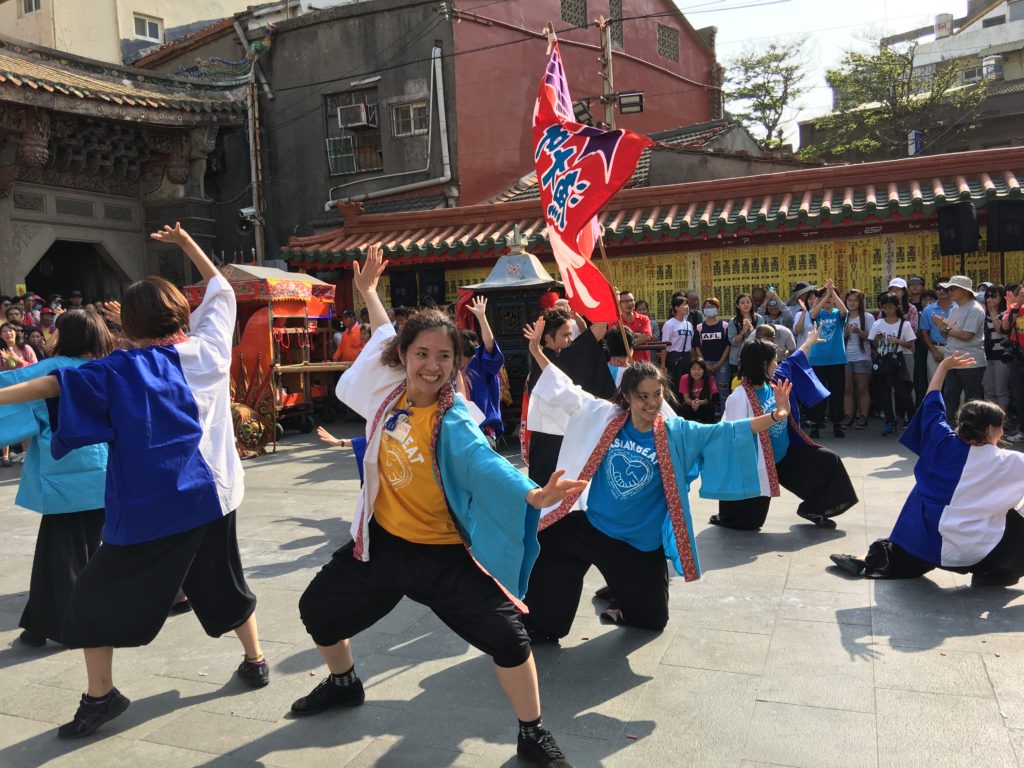 The cast flew from Taipei to Bangkok. Due to the death of the king in Thailand, any entertainments such as singing and dancing were refrained, and the schedule for visiting Chulalongkorn University was also canceled, but we enjoyed the local atmosphere by visiting the royal palace and walking around the city of Bangkok. In the evening, the students from Chulalongkorn University who had visited Japan in May gathered at a dinner party to see us again.
We visited a school for hill tribe children near Mae Kok Foundation, an orphanage in Chiang Rai on November 3rd. The children performed dances of the hill tribes because it was okayed to enjoy singing and dancing there. Then the Asian Beat members performed shows, and the children were interested in the Yosakoi flag and started dancing with the popular Thai pop music. It was a very fun time for interaction.
After that, we took a walk in the nearby hill tribe village, and at night we enjoyed interacting in the atmosphere like a large family at Mae Kok Foundation with people from neighboring villages. We had a dinner together, performed singing and dancing in turn, and played with the children with the souvenirs we brought.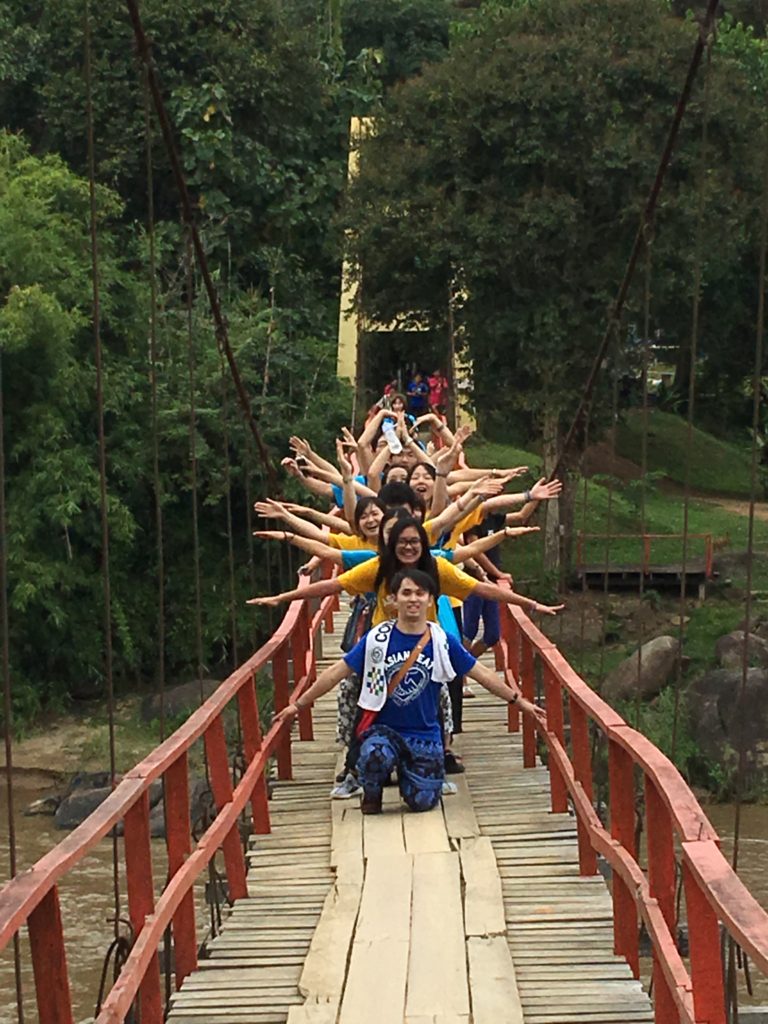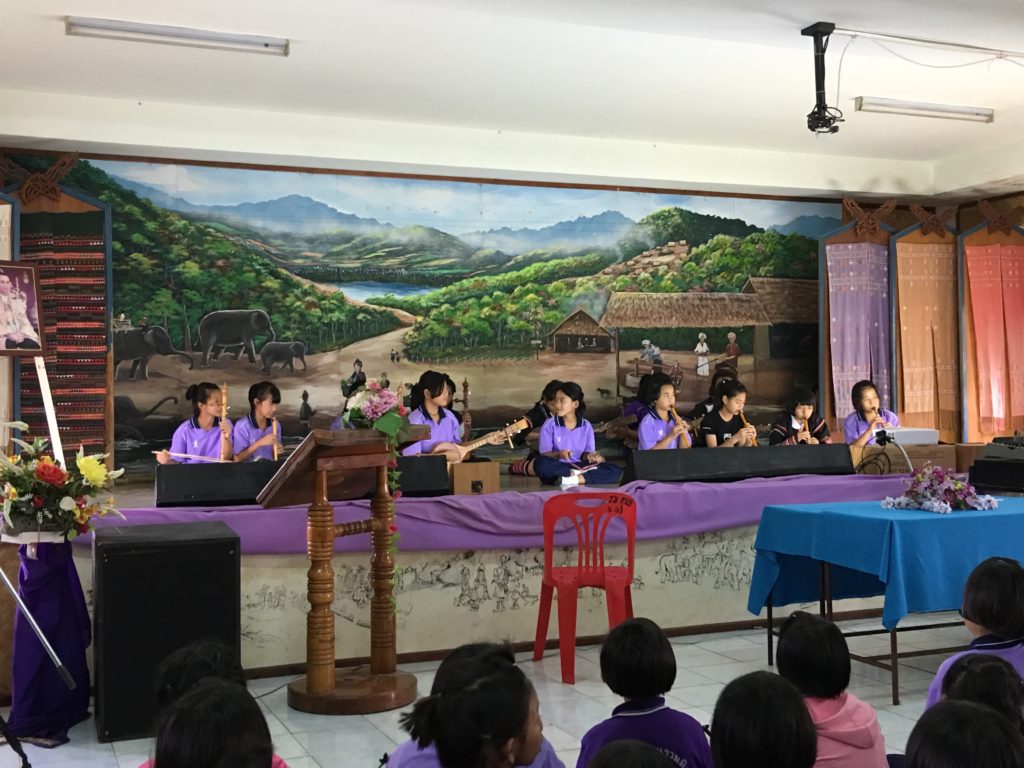 We moved from Chiang Rai to Chiang Mai by bus and visited Ban Rom Sai on November 4th. Since we could not perform shows, we cooked Japanese-style curry with the children and graduates and enjoyed interacting with souvenirs we brought from Japan and Taiwan. We also had the opportunity to hear the story of Ms. Natori, the representative, and heard valuable stories such as how to use money for society.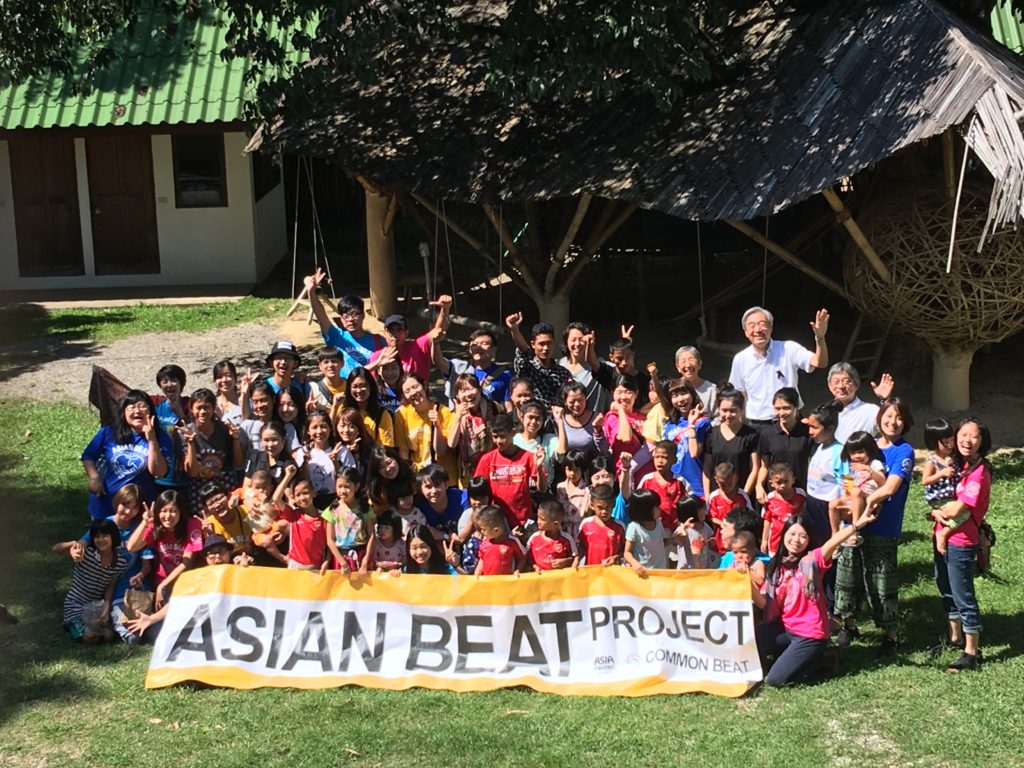 We returned to Bangkok and looked back on the tour at a farewell party on November 5th, the last night. "I was impressed with the honesty and brilliance of Thai children." "I was impressed with Taiwanese who made the people around happy." We felt that the members had formed a bond over the last 10 days as we tried hard to convey what we felt through this tour and try to understand it.