OCA Thailand is an association for promoting mutual friendship that brings together students from the Faculty of Economics and the Faculty of Veterinary Medicine at Chulalongkorn University who have visited Japan during the OCA's Japan visit program since the 1970s.
We have been friends for many years, and when Japanese stuff visited Thailand, we have enjoyed the dinner together and asked for various cooperation. They are important friends, seniors, and juniors who transcend the boundaries between Japan and Thailand.
The representative is Ms. Chutima Sopitpongsutorn. After graduating from the Faculty of Economics at Chulalongkorn University, she was active as Tripetch ISUZU Co., Ltd, General Manager of Human Resources Department, and General Manager of Service Department.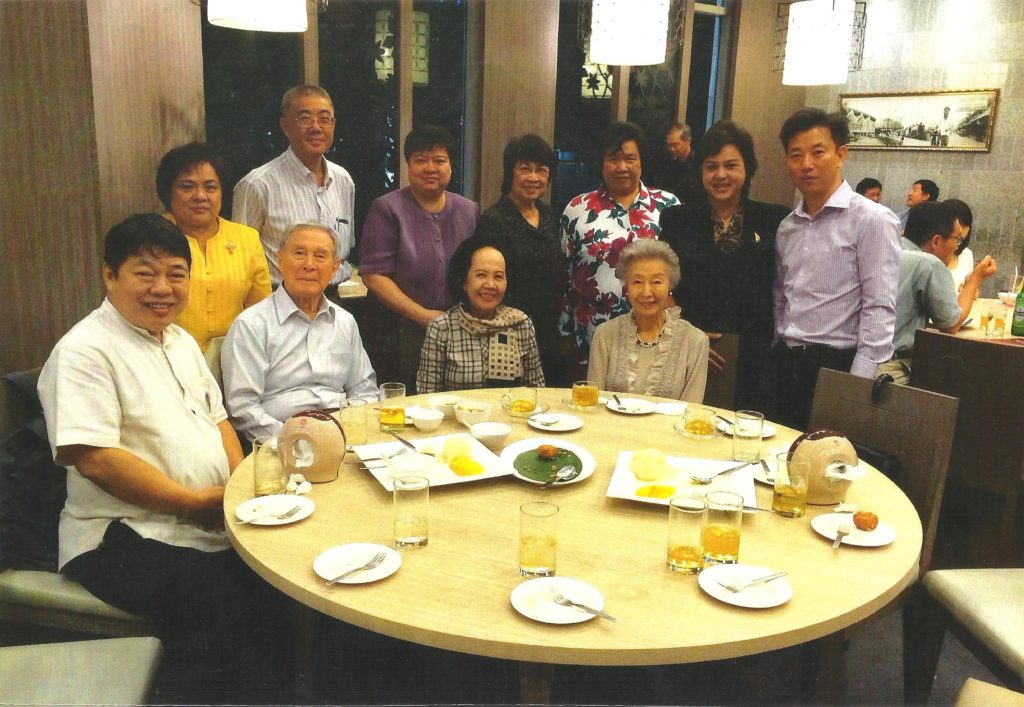 OCA Thailand 40th Anniversary Party
In November 2012, the 40th Anniversary Party of OCA Thailand was held at the InterContinental Hotel in Bangkok. Alumni members who participated in the OCA program celebrated the 40th anniversary with 80 participants from Thailand and 32 from Japan. A congratulatory speech was given by Dr. Thiangchai, the former president of Chulalongkorn University. Among the participants were Mr. Kittiratt Na-Ranong, then Deputy Prime Minister and Minister of Finance, who participated in the training in Japan under the OCA program. It was a very gorgeous party, and each generation was very excited.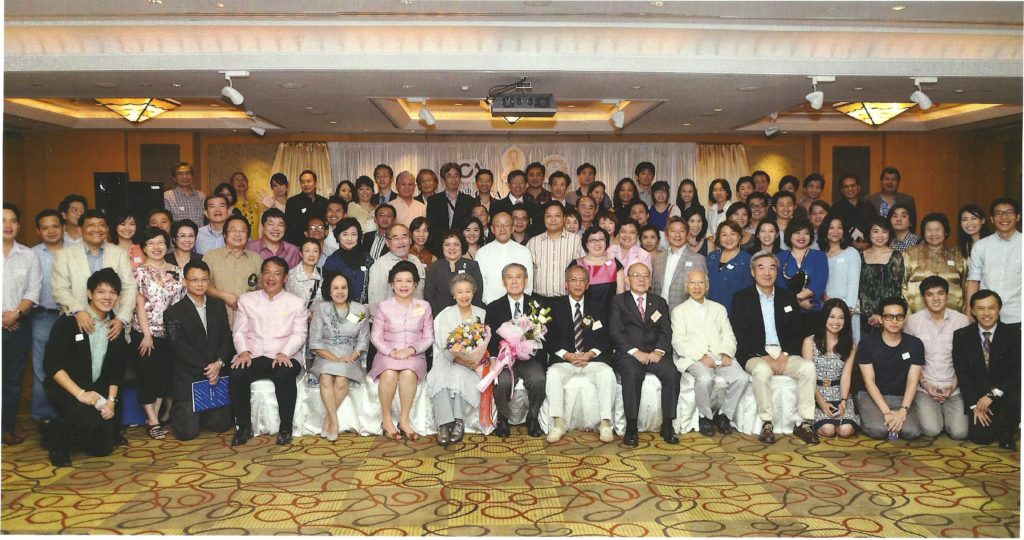 Participated in the Sohma Wild Horse Festival
The Great East Japan Earthquake struck on March 11, 2011. The people of OCA Thailand asked us what they should do if they would like to donate to the victims. It's okay to donate, but we have decided that Thai and Japanese friends would encourage people who were affected by the earthquake. We heard that the number of participants in the procession of Odaka Shrine was too small to make a "line" for the Sohma Wild Horse Festival in July 2012 which has continued for 1000 years as a shrine, and we decided to help them. Eighteen people from Thailand came to Japan, and a total of 65 people wore warrior and Shinto ritual costumes and participated in the procession. It was the first historic moment in the 1000-year history of foreigners and women joining the procession. We received a thank-you note from Odaka Shrine that the number of people could not gather because the parishioners had not returned home due to the earthquake, so it was very helpful to participate in the procession. We think that all the members of Japan and Thailand cooperated and the bond became stronger. We also had a valuable experience.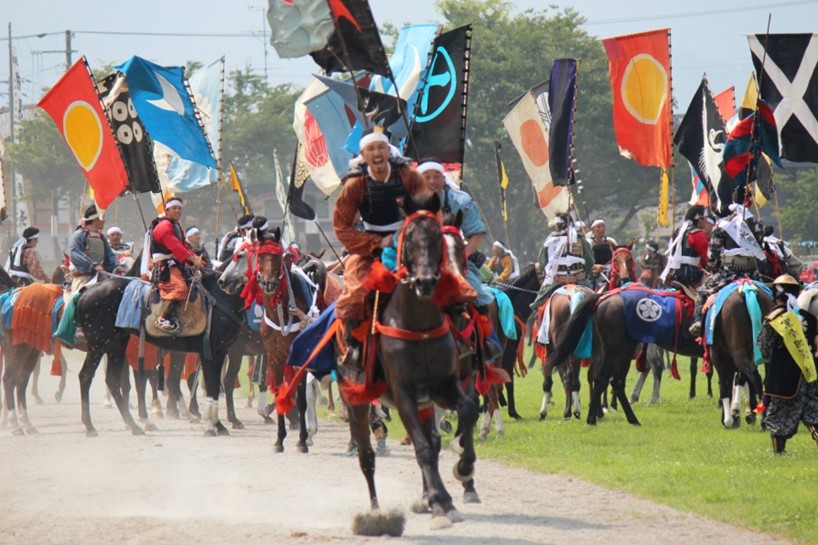 Hokkaido trip
In October 2013, eleven people from OCA Thailand visited Japan, and a total of 29 people traveled to Hokkaido.From Thailand, Dr. Sriwongse and Dr. Buddhagarn of Chulalongkorn University, OCA Thai president Chutima and her family, Ms Orasuda of the Royal Pradabot Foundation and others participated. Starting this year, Thai Airways has launched a direct flight to Chitose airport, making it easier to visit Hokkaido. The group visited Asahiyama Zoo, Furano, Biei, and arrived in Mashike, where they were welcomed by former Deputy Mayor Sato, President Kunimare Sake Brewery, President Kita Nihon Fisheries, and other people from Mashike. By visiting the orchards and breweries in Mashike and getting in touch with the nature of Hokkaido and the locals, we were able to deepen our understanding of Japanese culture and traditions that are different from big cities.
In the future, we would like to plan such an exchange trip between Japan and Thailand for Alumni. We hope everyone to participate.
CHUTIMA SOPITPONGSTORN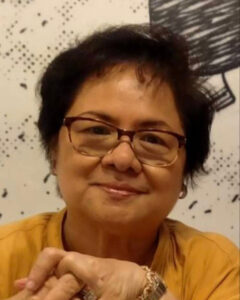 Undeniably, Japanese products have become household essentials for Thai people nowadays, from an extravagant automobile to a simple pencil. This takes me back to my school days, when there was a prejudice against Japan, as people thought that the country were taking advantages on us. I was among them.
Not so long after, I met a middle-aged, polite and humble gentleman, who came to the university campus where I studied. He invited my classmates and I to participate in discussions and seminars with Japanese youths who accompanied him. Through that simple gesture, we embarked on a journey that changed our perception to the Japanese culture for ever. Thus, strengthened our everlasting relationship between Japan and Thailand, and broadened our perspectives towards other nations. Since then, we established cultural exchange programs for college students, teachers, and other youth groups, promoting diversity and understanding among new generations.
I am, of course, talking about OCA and its founder, the late Dr. Toyotane Soma, and his wife Mrs. Tokiko Soma. Even after his passing, his legacy lives on in these youths, my children included. His philosophy was to start with a small, simple gesture, amid friends and family, and let a ripple effect does its work in the community. With his vision in mind, I am determined to continue his legacy, whichever way I can.
On this auspicious occasion – albeit the pandemic – I sincerely wish OCA well on its journey. We will persevere together towards the world's brighter future.
Chutima Sopitpongstorn
Former President, OCA Thailand
What's happening for OCA Alumni members?