What is OCA?
OCA stands for Off Campus Activities. It is a division of MRA Foundation which conducts international exchange programs. In 1966, young people who saw Up with People gathered to form a song and dance group called Let's Go 66. Let's Go 66 expanded on the folk song boom of the time, and even performed at the Budokan in that year. In 1968, it formed a group of 200 people with young people from Asia and toured the United States for three months. In 1971, college students from this group traveled to Southeast Asia to visit young Asians who became friends at the performance in the United States. At this time, visiting Thailand and interacting with the Faculty of Economics at Chulalongkorn University was the first step in Japan-Thailand exchange. The following year, two students from the Faculty of Economics from Chulalongkorn University visited Japan at the invitation of the OCA and made an exchange trip with young Japanese people. For the past 50 years, OCA has been engaged in international exchange activities with young people in South Korea, and Taiwan, and Southeast Asia mainly in Thailand.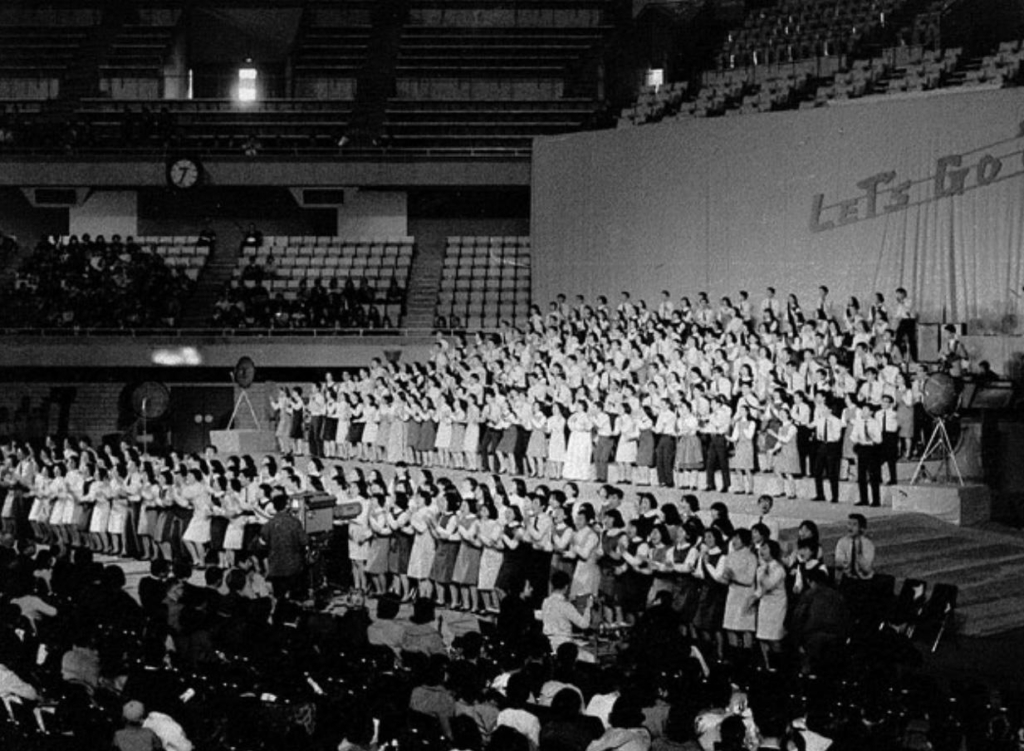 What is MRA Foundation?
MRA is an acronym for Moral Re-Armament. Following World War I, Dr. Frank Buckman advocated for the establishment of a peace movement known as the Oxford Group. After World War II, a "World Conference" was held at Caux, Switzerland to facilitate the "Reconciliation of Germany and France" and unity among Asian nations, including Japan. The goal of the group was not to advocate for the military rearmament during the Cold War, but to re-arm the world with morality. This is the starting point of MRA activities.
Later, MRA expanded its activities in the United States to include an educational foundation called "Up with People," whose goal was to educate youth through performing musical shows throughout the world. In Japan, the "MRA Foundation" was founded to support projects that promoted international understanding and to develop international leaders.
Achievement of Dr. Toyotane Sohma
We must not forget the achievement of the late Toyotane Sohma when talking about OCA's Thai-Japan exchange activities. Dr. Sohma had long been involved in the establishment and operation of MRA Foundation. He started the OCA activities in 1971 and moved to Bangkok in 1982 to contribute to the exchange activities with Thailand. He was an advisor to the Faculty of Economics at Chulalongkorn University in Bangkok and an advisor to the Japanese Department and Director of the Bureau of Special Projects of the University of the Thai Chamber of Commerce. He sent many Thai students to a training program in Japan every year. This program has been still continuing as OCA's main program. In 2014, he was awarded the "Pin of Honor" by Her Royal Highness Princess Maha Chakri Sirindhorn recognition of his activities in Thailand. Dr. Sohma loved Thailand and had been actively engaged in exchange activities between Japan and Thailand until his demise at the age of 95 in 2018. Many people who had interacted with Dr. Sohma are active in a wide range of fields in Thailand.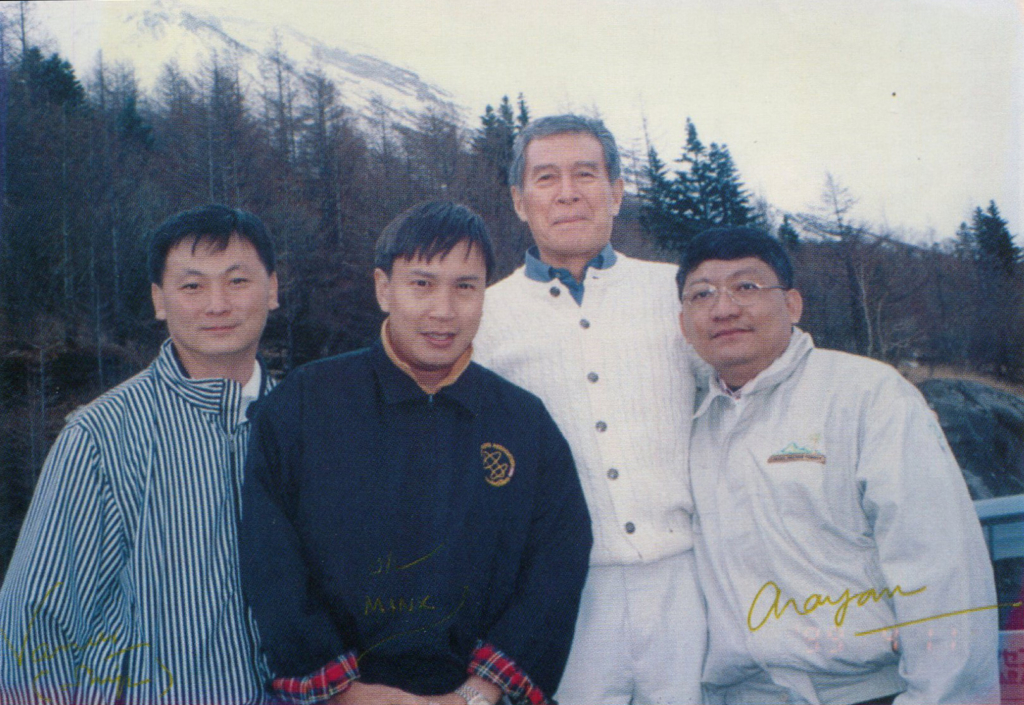 50 Years of History and Future Developments of the OCA Thai-Japan Exchange Activities
The OCA's Thai-Japan exchange activities have been 50 years since the first visit to Thailand in 1971. In November 2012, OCA Thailand's 40th Anniversary Party was held at the InterContinental Hotel in Bangkok. Alumni members who participated in the OCA program celebrated their 40th anniversary with 80 participants from Thailand and 32 from Japan. Among the participants were Mr. Kittiratt Na-Ranong, then Deputy Prime Minister and Minister of Finance, who participated in the training in Japan under the OCA program.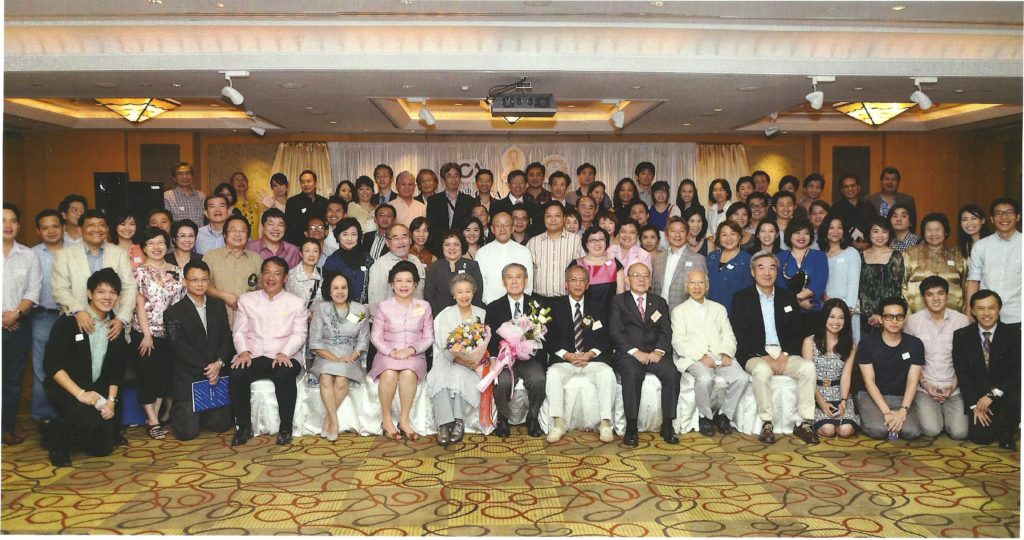 OCA's Thai-Japan exchange activities have been carried out in a wide range of fields after 50 years of history. In addition to Chulalongkorn University, it also interacts with Mae Fah Luang University in Chiang Rai and Chiang Mai University in Chiang Mai. On the Japanese side, Chuo University, Saitama University, Osaka University, Waseda University, and Kwansei Gakuin University have also participated in the exchange. Introduced by Dr. Sohma, the activity has been also interacting with Mae Kok Foundation, a home for orphaned children for hill tribes in Chiang Rai, and Ban Rom Sai, an HIV-infected orphan care facility in Chiang Mai. OCA is currently conducting the following programs every year to promote exchanges between young people in Japan and Thailand.
Thai Student Japan Visit Program (May)
Thai-Japan Student Online Program
Northern Thailand Project (October)
Asian Beat Project (November)
Donation and exchange program to Mae Kok Foundation
Donation to Ban Rom Sai and Library Project
We would like to continue to actively exchange young people between Japan and Thailand and make many friends in both countries.
What we want to do Action goal
We would like to share the following ideas and ways of life with others through the international exchange programs.
1 Make close friends throughout the world and think of the world as our home.
2 Expand our views about world events and voice our opinions.
3 Listen attentively to our hearts and follow our own voices in honest ways.
4 Recognize that each person is different, accept diverse values, and love people as they are.
5 Care and think about people's feelings.
6 Think about what is right rather than who is right.
7 Always think of others and ways to help society.
We want to embrace these ideas as we interact with others, enjoy daily life, and live our lives.