The MKF is a group of Thai and overseas students with the late Dr. Pipat Chaislin, the husband of the current representative Ms. Anuluck Chaislin, along with Professor Jiro Tobe, who was a teacher at Seigakuin Junior and Senior High School at the time, and Professor Shigeru Takehara of Reitaku University. It started with holding a "study tour" to visit the rural and mountainous peoples of Chiang Lai and experience their lives. While learning about the current situation in northern Thailand at that time, problems such as drugs, poverty, prostitution, and education came up. Among them, drug addiction is a serious problem because drug cultivation has been practiced for a long time, and it has caused many secondary problems.
After that, Dr. Pipat set up a rehabilitation facility for drug addiction and started activities aimed at eradicating drug addiction in the village, and the activity was fruitful and was taken over by the Thai government. He came up with the idea that education for children is important for creating a drug-free society. At that time, many parents of children in the village died of drug addiction or were imprisoned, and many children had no parents. The children were kept in relatives' homes, but many of them did not receive sufficient food, clothing, and education. Children in such a situation were taken care of and sent to school together, and the number of facilities was gradually increased, becoming the current form of the MKF.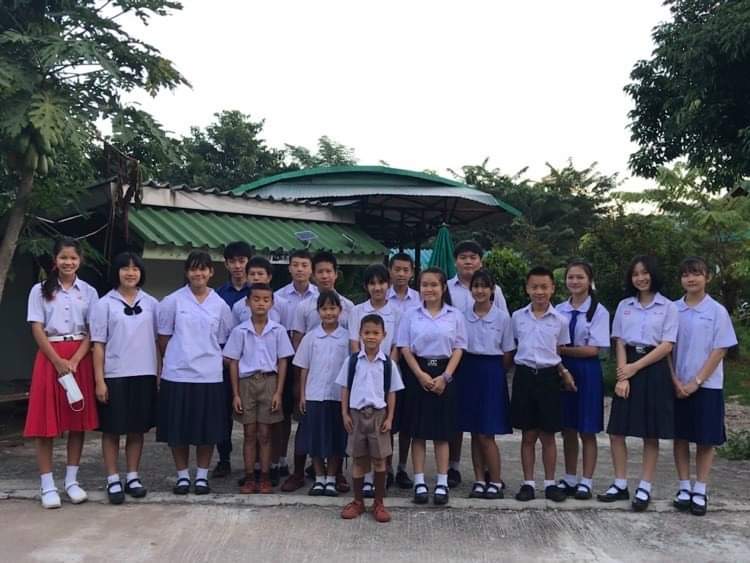 In 2021, OCA members, OCA Thailand friends, Make a Difference members who are active mainly in Nagoya, and charity projects centered on the cast of Asian Beat supported the donations from individuals. We were able to realize the long-awaited construction of a "computer room" for children.
For the latest information on charity projects supported by MKF, please see the following website.
Donations from individuals are sent to the MKF through the MKF Support Association.